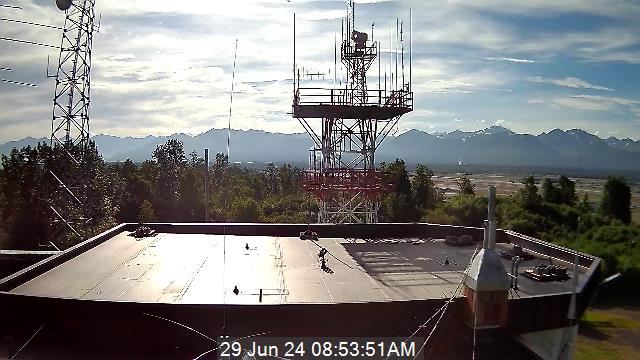 Outside weather view at the club station
| | | |
| --- | --- | --- |
| | | |
| | | |
| | | |
| | |
| --- | --- |
| South side view. | Inside the station. |
Club Meetings are monthly on the First Tuesday at 6pm.
Meeting location is the Club Station.
Want to contact us?
Specific Email-(click the address you want)
President
Vice
Treasurer
Trustee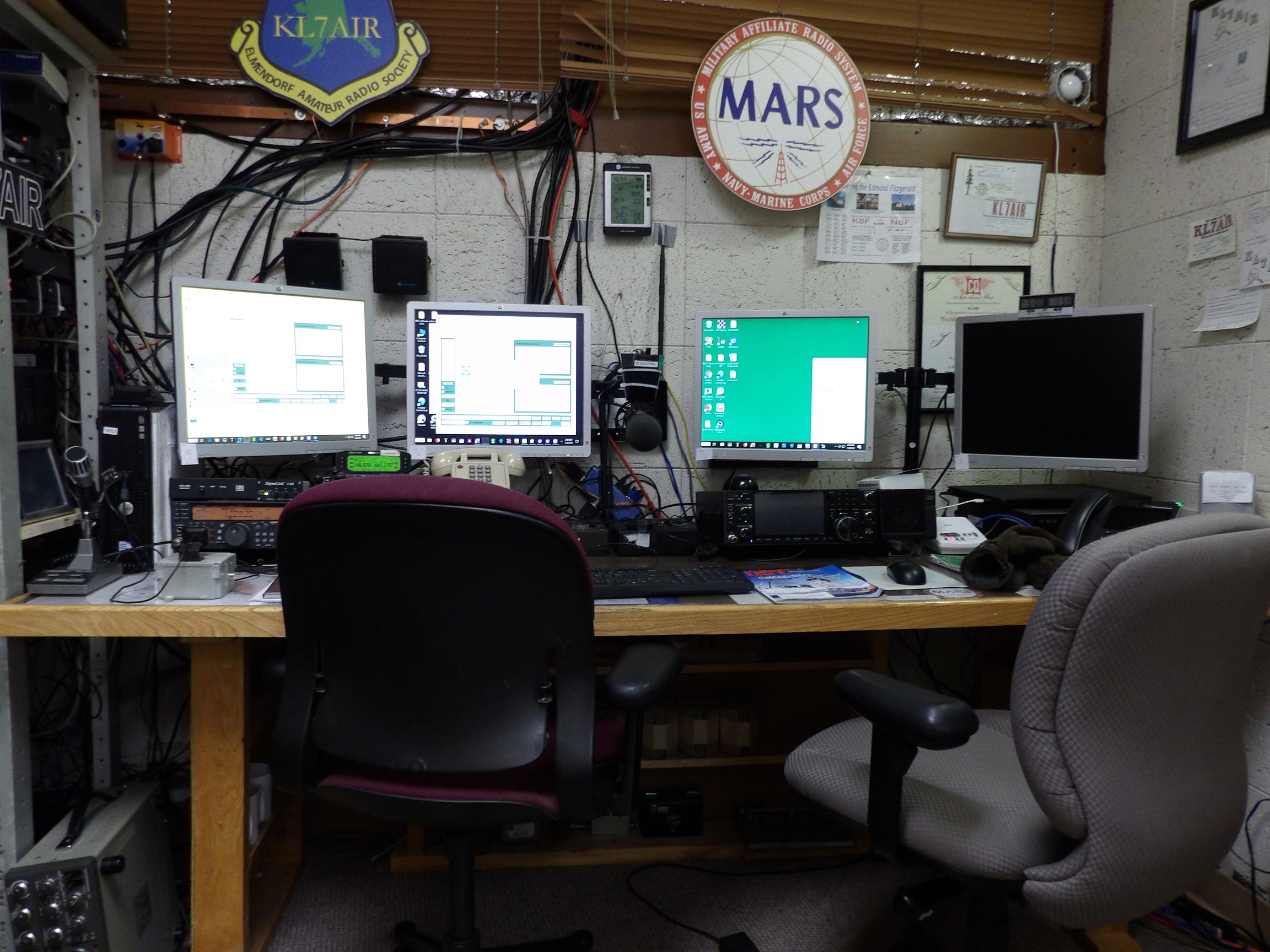 This is a recent view of inside the station.
The Geomagnetic Field status monitor downloads data periodically from the NOAA Space Environment Center FTP server. The previous 24 hours of 3 hour Planetary Kp Index data is analyzed and an appropriate level of activity for the past 24 hours is assigned as follows:

Status

Quiet

: the Geomagnetic Field is quiet (Kp < 4)

Status

Active

: the Geomagnetic Field has been unsettled (Kp=4)

Status

Storm

: A Geomagnetic Storm has occurred (Kp>4)
Solar X-rays:
Geomagnetic Field: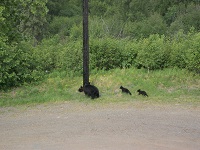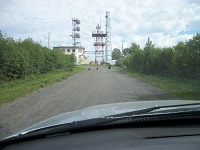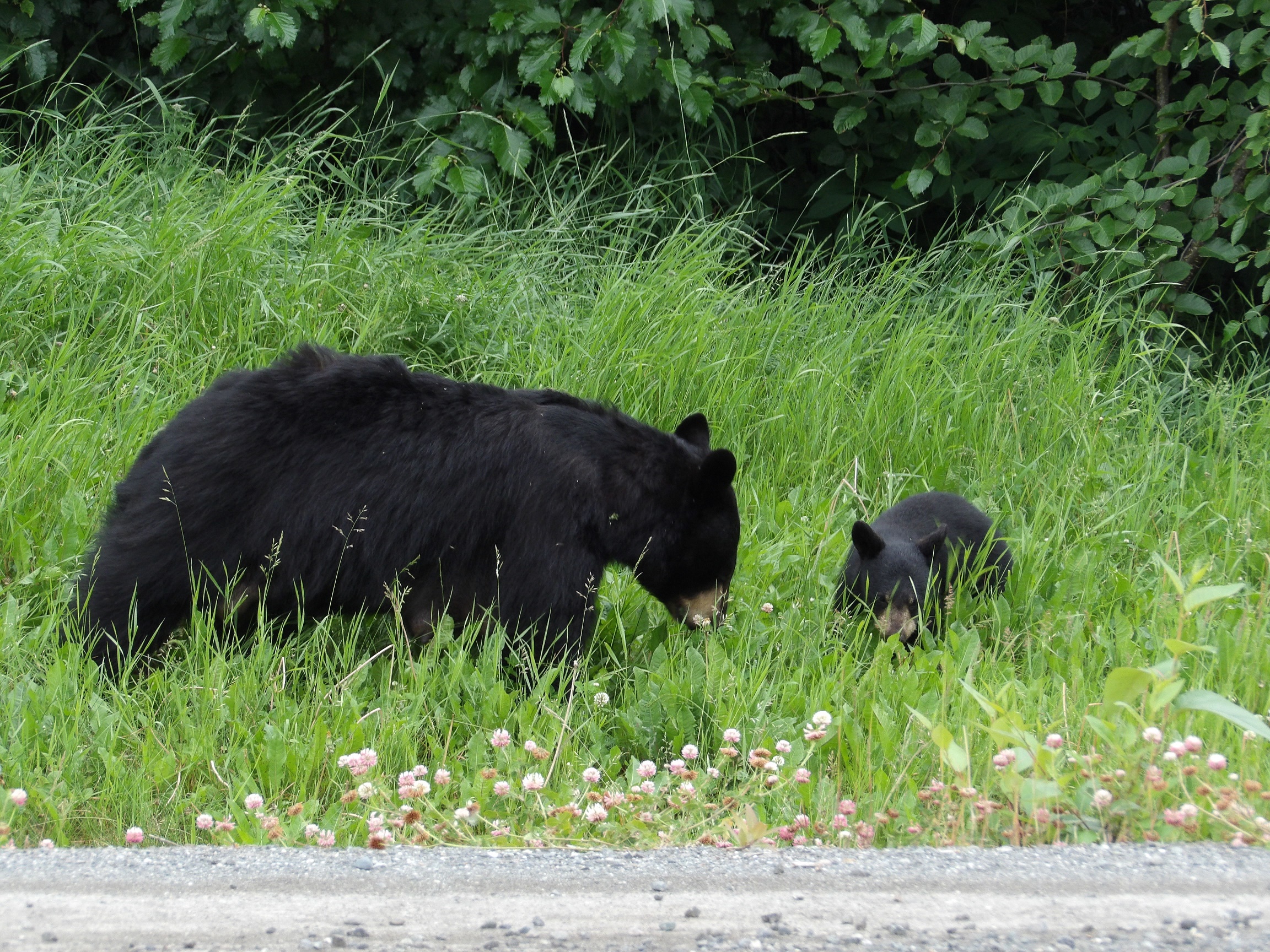 Black Bears near the Station location (click to enlarge)


-------------------------------------------------------------------------------------------------------------------------------------------------------------------------------
Today we are also known as the

"JBER Radio Club"

as we are a combination club of AF and Army members. We continue the effort in maintaining a fully operational station for our Active Duty Members, their Dependents, Civilian Employees and Retirees. We are co-located with the Civil Air Patrol in building 16322 also known as R1 North.
We are capable of operating from 160m to 33cm. HF antennas are a (HyGain TH-7 Thunderbird) Triband Yagi (circa 1985), a modern 43 ft DX Engineering Vertical (2012) and a pair of HF loops mounted utility poles. We also have a Zero 5 Vertical (10-40m) setup roof mounted. 6 meters uses a 5 element yagi. The rest of the VHF and up use a combination of VHF/UHF Yagis and verticals. HF Station consists of an Yeasu FT 857D, Kenwood TS-570S, IC-7200, Icom IC-7610 and Icom IC-PW1 (one kilowatt solid state amplifier).

We also have in the station multiple VHF radios with KPC TNC's for things like APRS,
Digipeaters and even VHF (1200) and UHF (9600) Winlink RMS's.

We have rigs like the D-710G Kenwood for UHF 9600 Baud Packet and a Bridgecom
BCM-220 on a KPC 9612+ TNC for 9600 Baud Packet on 1.25 meters.
Even a Motorola GTX 900mhz setup.
For Field Day we have in out go kit- IC-756ProII and Icom V/UHF Dual Band mobile. A3S Tri Band Yagi, Double G5RV dipole.
Plus all the bits and pieces that Hams always need in the field.
To see a list of the remaining active Military Rec Calls visit: http://ah0a.org/fcc/clubs3.htm

Look for

KL7AIR

and

KL7USA

on the air at any time. The station is active in most major Amateur events including Field Day.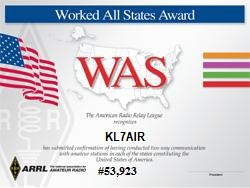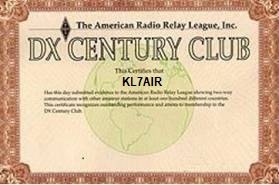 The KL7AIR Repeater
Vertex 5000
146.67 Minus Split 103.5 PL
Located on JBER
We QSL 100%





Want a Paper Card? Use the Bureau or if

direct SASE PLEASE


and or SAE and 1 dollar US if overseas and PLEASE NO IRC's!
The US Postal Service no longer issues them and these days few employees know how to redeem them.

Our Current QSL Cards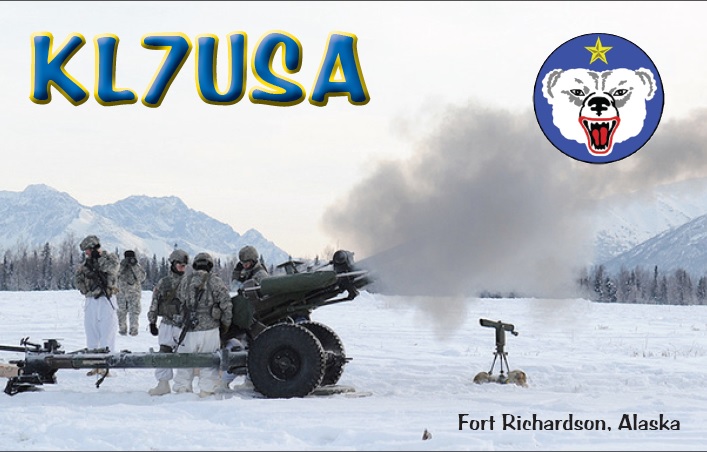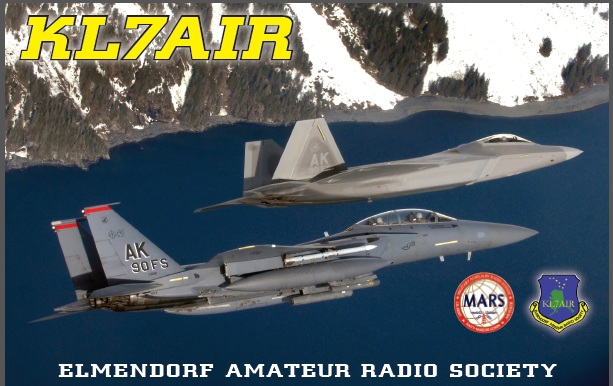 -------------------------------------------------------------------------------------------

Maidenhead Grid Square Location Tool

Reverse Beacon Mapping Tool

Alaska VHF and Up Group
------------------------------------------------------------------------------------------------------------------------
Our Mailing address:
c/o AK HQ CAP
P.O. Box 6014
JBER, AK 99506
Copyright @ 1996-2019 by the Elmendorf Amateur Radio Society
All Rights Reserved
Last Updated Jan 12 2019