Click to see Field Day 2018
Click to see Field Day 2016
Click to see Field Day 2015
Click to see Field Day 2014
Click to see Field Day 2013
Click to see Field Day 2012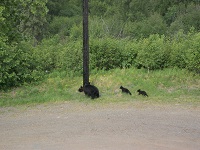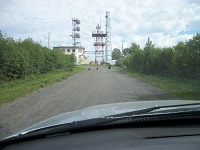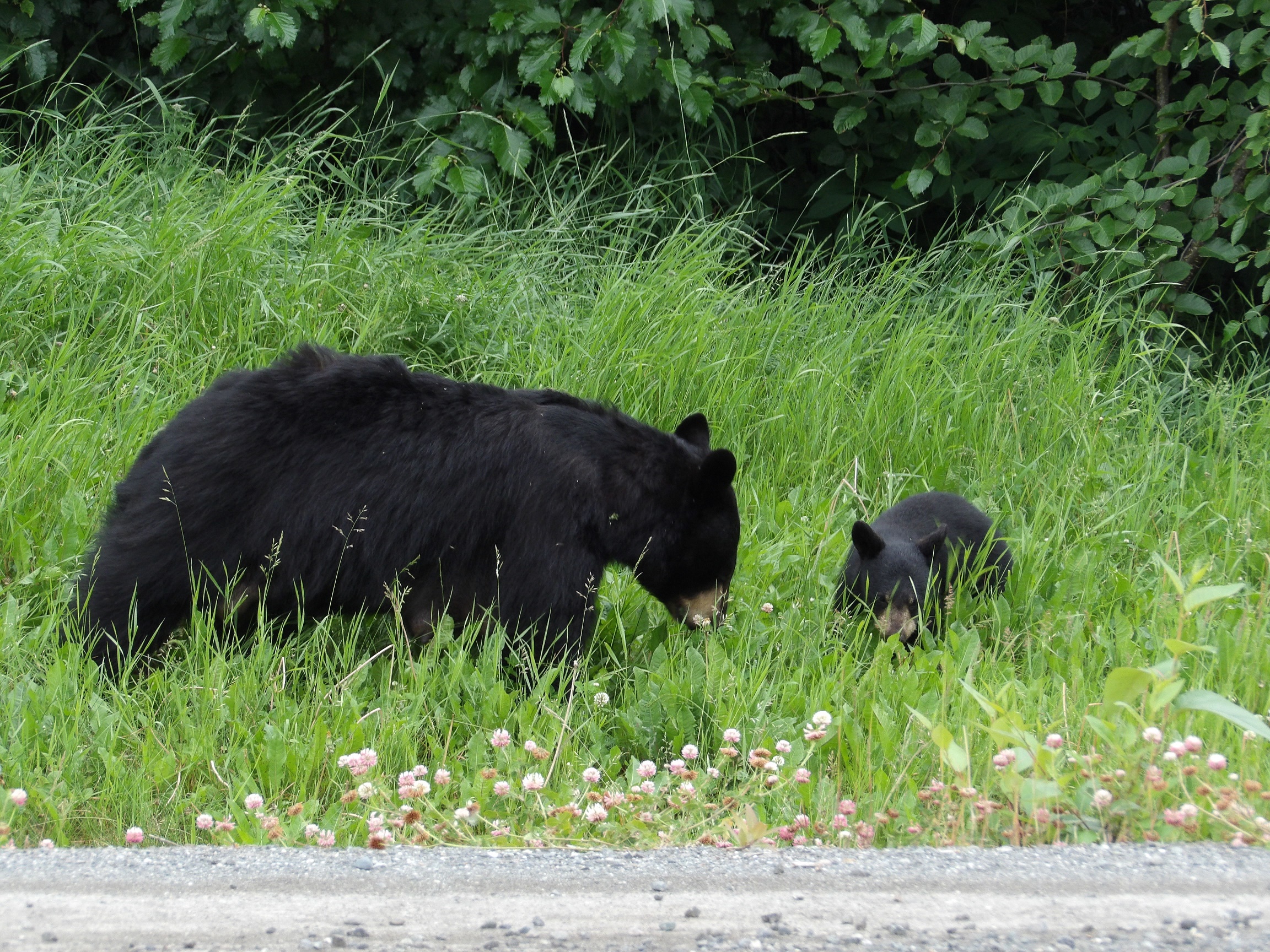 Black Bears near the Station location (click to enlarge)

E.A.R.S. (aka JBER Radio Club)

The

Elmendorf Amateur Radio Society

(EARS) started life in 1996 when the Air Force shut down the formal MARS AF Station on the base. At that time the call was transferred to the newly formed club to insure that it would remain on the base. Our Constitution lays down that the club will maintain a working Amateur Station on the base for our Active Duty folks. This is accomplished via donations and grants to the club. We are a no-profit function and all work is done by volunteers in the club or for the club. We do enjoy limited support from the Communications Unit on the base.

We are a two call club with both an Air Force call and an Army Call. In 2010 in an effort to reduce operating costs the two facilities Elmendorf and Ft Richardson were merged with the AF taking on the primary role of managing the two bases. This merger became known as Joint Base Elmendorf-Richardson or JBER. With there being no Ham Club on the Army side we decided to "merge" the AF and Army Ham operations as well in 2014.

The Air Force Call Sign -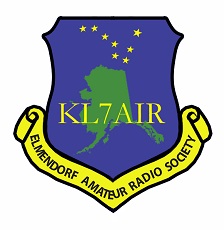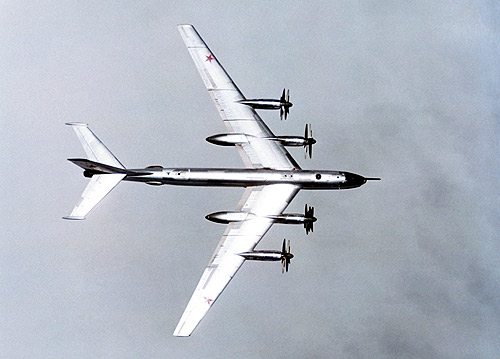 Bear Intercept Movie (click)
In 1948 the

KL7AIR

Military Amateur Recreation Call was assigned to the newly established Elmendorf AFB and it has been for the most part in use since. The Amateur Call Book for the Fall of 1948 confirms this. There were of course periods when it was not used this due to personnel changes, mission changes etc... We do have evidence of contacts made with the

KL7AIR

call as fa
r back as 1951 in the form of copies of QSL Cards sent. The Club has been in several locations over the last 69 years. In the 1990's the newly formed club EARS setup shop in the basement of Denali Hall which was a barracks building. In 2006 we moved from that location into our current location on the second floor of Building 16322 which is the Civil Air Patrol Building also known as R1 North. It sits on the Elmendorf Moraine which is a ridge that runs between the base and Anchorage. The origin of this high ground is from a long gone glacier that as it melted back some 13,000 years ago it left behind this ridge. We enjoy having no above ground power lines nearby and the building is generator backed up as well.

The Army Call Sign-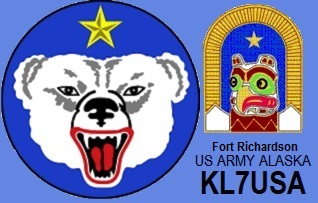 The

KL7USA

Military Amateur Recreation Call was assigned to Ft Richardson in the Fall of 1953 according to the 1953 call book. The entry says: "811th Signal Co. (Service) Bldg. T-569 Ft. Richardson." Many thanks to Pete NL7XM for the history. Construction on the post began in 1941 with the build up for World War II. Until about 1945 the Army operated on what was Elmendorf Army Airfield at the time. Not sure when the last Amateur Club function existed on post, its been 15-20 years anyway. We have only found a single reference to a QSO between 1979 and 2014. The earliest we have been able to document so far is 1959. Effective Jan 2014 this call became part of the Joint Military Amateur Recreation Club Station.
The

KL7USA

call was maintained (As the Trustee) for many years by Larry Yerks, WL7BNW (SK). We appreciate Larry's efforts to keep the Army Call from being lost.

Today we are also known as the

"JBER Radio Club"

as we are a combination club of AF and Army members. We continue the effort in maintaining a fully operational station for our Active Duty Members, their Dependents, Civilian Employees and Retirees. We are co-located with the Civil Air Patrol in building 16322 also known as R1 North.
We are capable of operating from 160m to 33cm. HF antennas are a (HyGain TH-7 Thunderbird) Triband Yagi (circa 1985), a modern 43 ft DX Engineering Vertical (2012) and a pair of HF loops mounted utility poles. We also have a Zero 5 Vertical (10-40m) setup roof mounted. 6 meters uses a 5 element yagi. The rest of the VHF and up use a combination of VHF/UHF Yagis and verticals. HF Station consists of an Icom IC-756Pro II, IC 7200, Yeasu FT 857D and a Kenwood TS-570S and an Icom IC-PW1 (one kilowatt solid state amplifier).

We also have in the station multiple VHF radios with KPC TNC's for things like APRS,
Digipeaters and even VHF (1200) and UHF (9600) Winlink RMS's.

We have rigs like the D-710G Kenwood for UHF 9600 Baud Packet and a Bridgecom
BCM-220 on a KPC 9612+ TNC for 9600 Baud on 1.25 meters.
Even a Motorola GTX 900mhz setup.
To see a list of the remaining active Military Rec Calls visit: http://ah0a.org/fcc/clubs3.htm

Look for

KL7AIR

and

KL7USA

on the air at any time. The station is active in most major Amateur events including Field Day.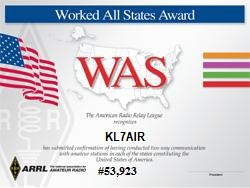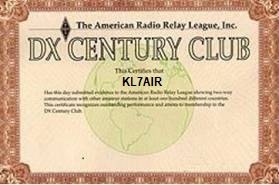 The KL7AIR Repeater
Vertex 5000
146.67 Minus Split 103.5 PL
Located on JBER
We QSL 100%





Want a Paper Card? Use the Bureau or if

direct SASE PLEASE


and or SAE and 1 dollar US if overseas and PLEASE NO IRC's!
The US Postal Service no longer issues them and these days few employees know how to redeem them.

Our Current QSL Cards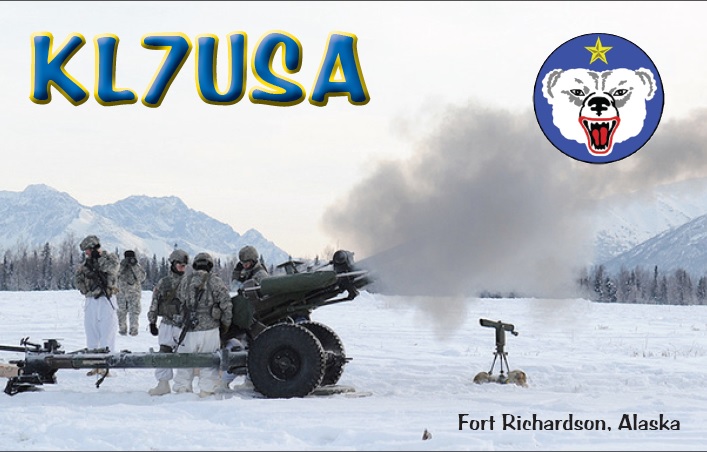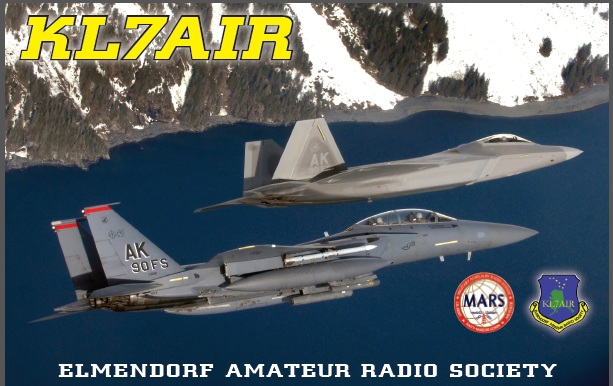 Digital Radio Support
WL7CVG-10
We host a VHF RMS for ARES, WL7CVG-10 operates at 144.91.
ARES VHF RMS Usage: Using RMS Express, Paclink or Airmail connect to WL7CVG-10.
You will need to have already established an Account thru Winlink.org.
From this system you can send an email to anyone from radio to the internet.
The Winlink mailbox for us is "KL7AIR@WINLINK.ORG".
Gear for this is a Kenwood TM-261 VHF radio and a Kantronics KPC3+ TNC
with an omni vertical antenna. Dell Desktop running Windows 10.

Additionally we host a UHF RMS on 441.175 which is connected to the area Post Office system on the MESH Network. The MESH Mail Box includes the following RMS's:
KL7AA-10 144.98
WL7CVG-10 223.66
WL7CVG-10 441.175

The MESH Network Post Office is currently a closed system not connected to the Internet. This Network runs independent of the area providers over 3 ghz devices. It will remain operational even if the area providers were to go dark. There is also a satellite based internet connection available in the event the normal routes go down from an earthquake etc...



Area Packet Nodes - Digipeaters KL7AIR-2


Cick here to get to the Digital Info Page
KL7AIR-10
We also operate an APRS IGate at 144.39mhz as KL7AIR-10.
Radio is a IC-2100 using a KPC 3+ TNC on an omni vertical antenna.
Dell Desktop running Win10 and UI-View32.

-------------------------------------------------------------------------------------------

Maidenhead Grid Square Location Tool

Reverse Beacon Mapping Tool

Alaska VHF and Up Group
------------------------------------------------------------------------------------------------------------------------
Our Mailing address:
HQ AK CAP/EARS
P.O. Box 6014
JBER, AK 99506
Copyright @ 1996-2018 by the Elmendorf Amateur Radio Society
All Rights Reserved
Last Updated 23 Jul 2018