JBER Radio Club Field Day Info
The Club is looking for a Field Day Coordinator (volunteer) for this event.
This will require getting up to speed on ARRL Field Day rules and you will need to be on hand for the day anyway. You will be the champion for the Club for our JBER Field Day.
You will be in effect the Chair of the Project Group and will required to manage volunteers and any schedules needed for operators. We are going to have a Travel Trailer this year for the event courtesy of KL7MO. This will be the primary operating location for FD 2019 on JBER. Specific site not yet selected but highly likely to be Paxton Park again this year.
If interested contact the Club Secretary, Jay KL6RG or the Club President Pete KL7IS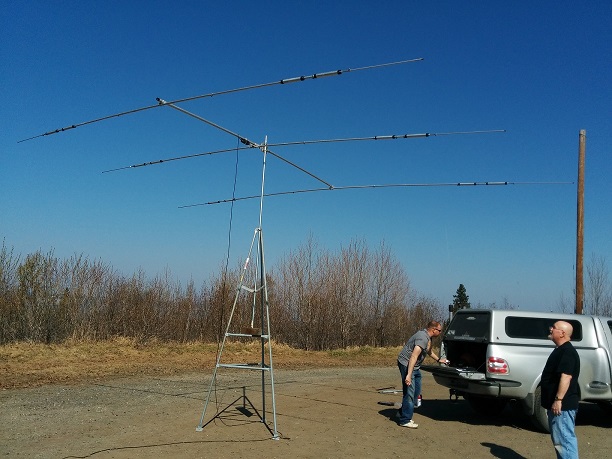 Field Day A3S Yagi on temp mount.
(Click to enlarge)
Click to see Field Day 2018
Click to see Field Day 2016
Click to see Field Day 2015
Click to see Field Day 2014
Click to see Field Day 2013
Click to see Field Day 2012