Field Day 2018 23 June
Elmendorf Amateur Radio Society
Location- Paxton Park, JBER
Thanks to Mike KL7MD for coming out to assist in setting up and take down.
Operators on hand were Woody KL3YR, Mason KD2ERV and Ron KL7YK.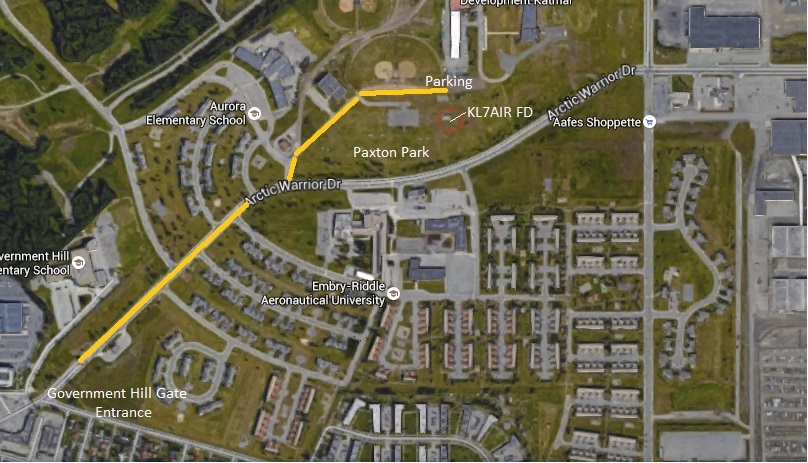 Map to the Field Day Location
Solar Flare hit in the early hours of the 23rd making HF a bigger challenge than normal.
Does not mean we didn't have fun just meant fewer contacts.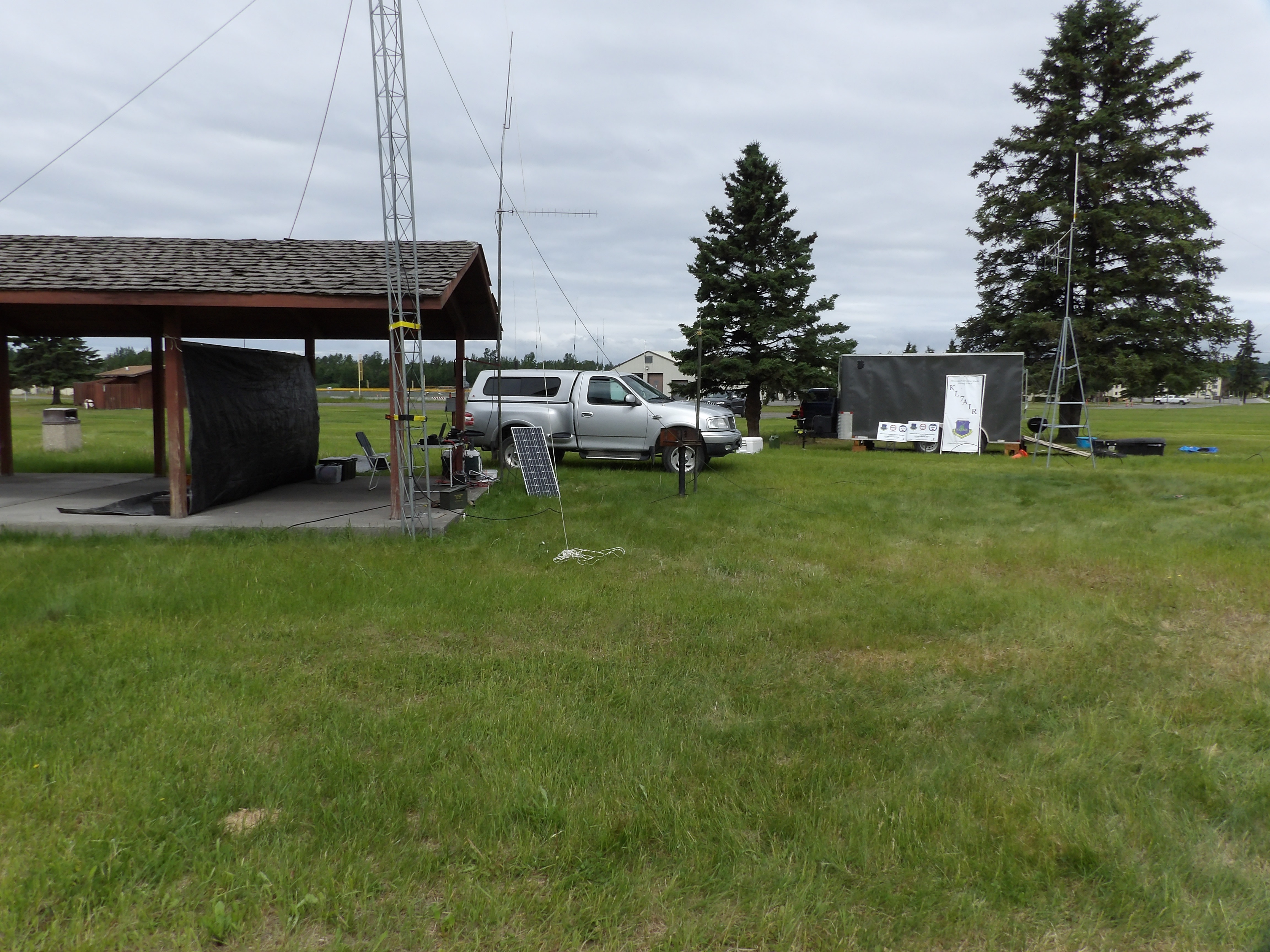 This shows the big picture view. That's a A3S TriBander up on 3 sections of Rohn 25.
We operate base power only max 100 watts. Power provided by a combination of Battery,
Genset and Solar Panels.
We included the following capabilities as well:
3 HF Stations consisting of 2 x FT-897s and an FT-450.
2m/70cm/1.25m and 900cm.
We even setup and ran an APRS System for the day.
We had full digital capabilities even if propagation did not support it for us.
Even had 9600 baud Packet on 220mhz running.
Here are a few more pics: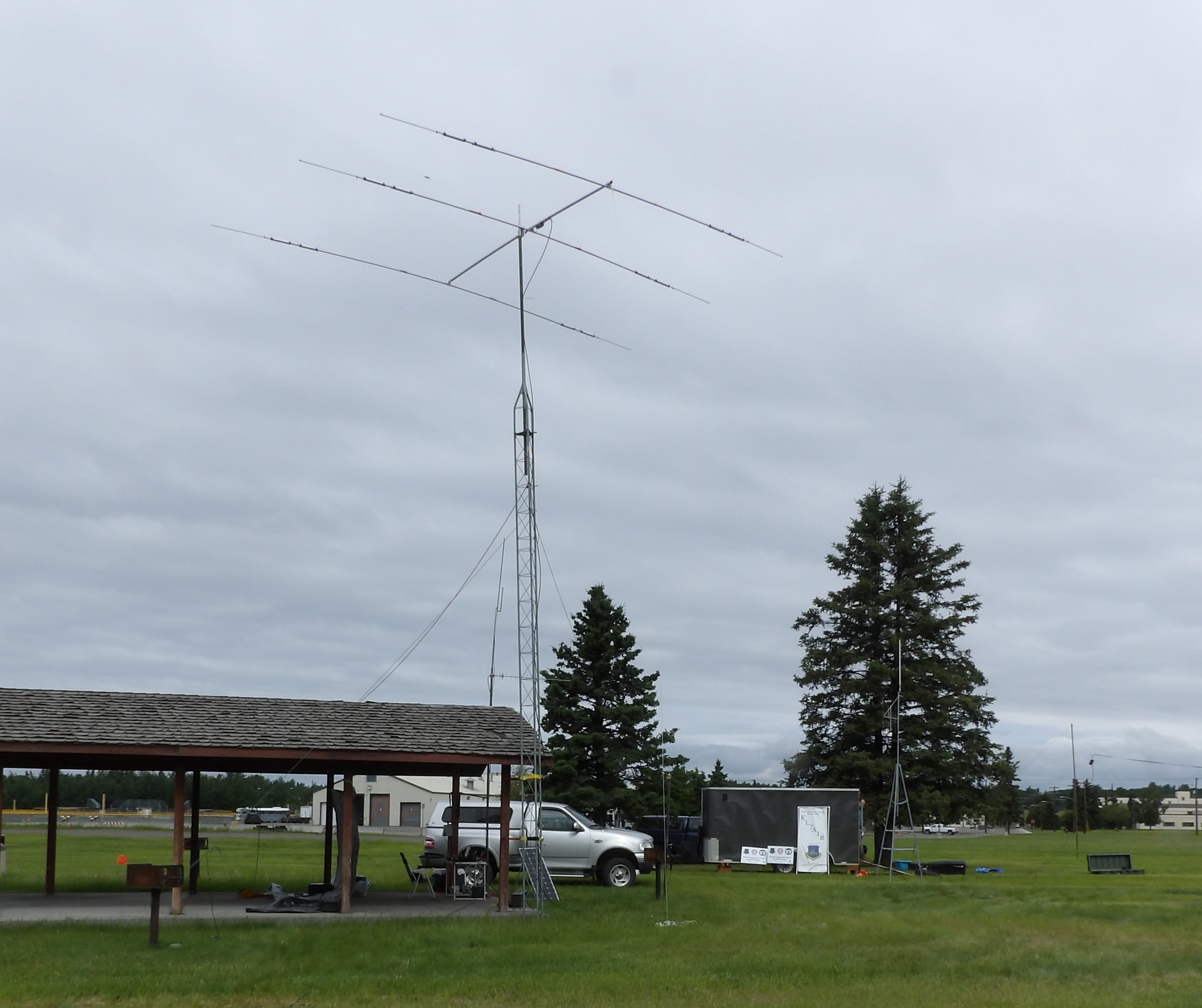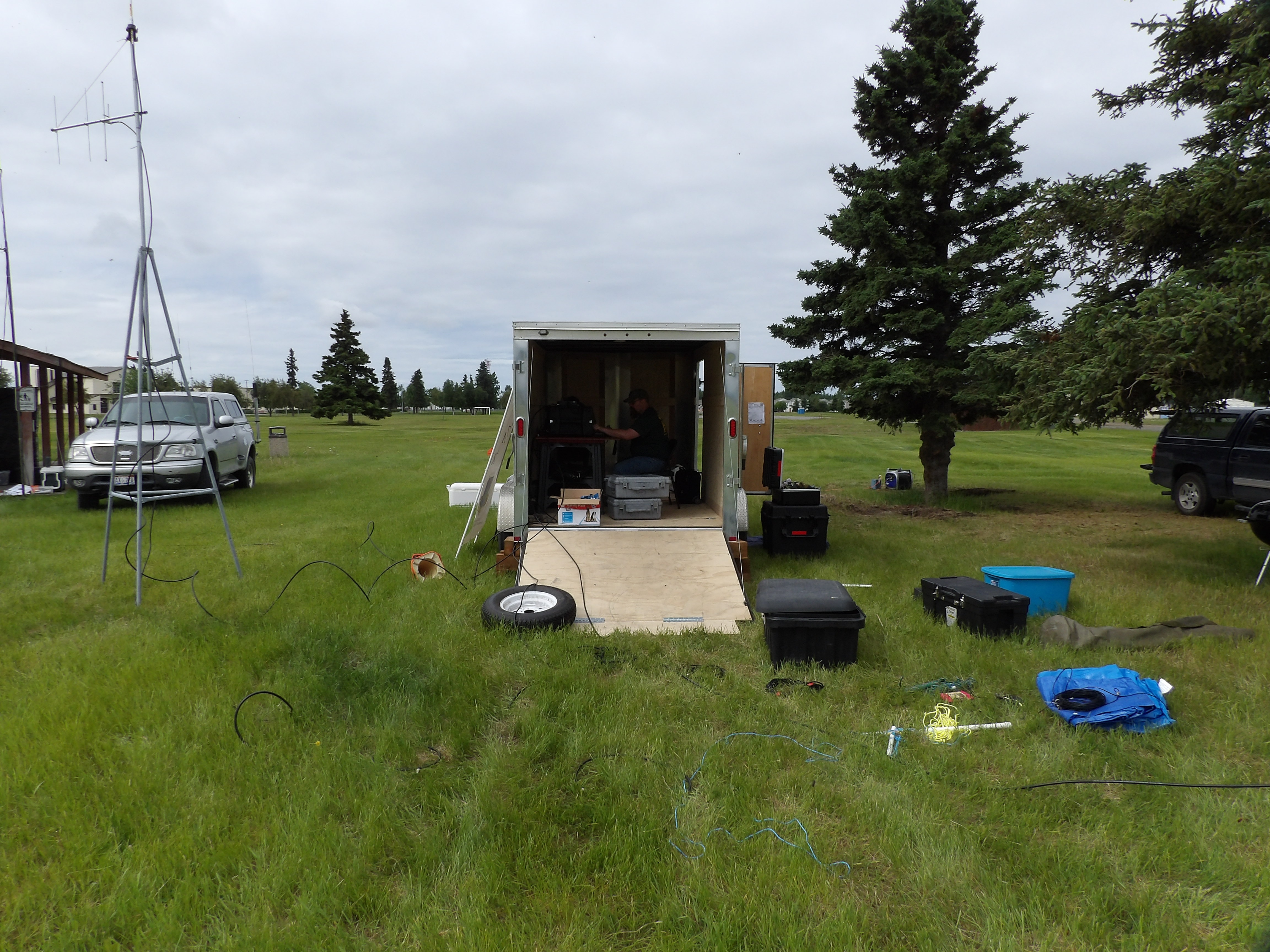 Here is Woody KL3YR and Mason KD2ERV working
through the poor conditions on air.
Trailer was courtesy of Mason KD2ERV who allowed the club to use it for Field Day.
It was a perfect fit for the needs of the club.
Looking forward to next year!