EARS Field Day 2014 Photos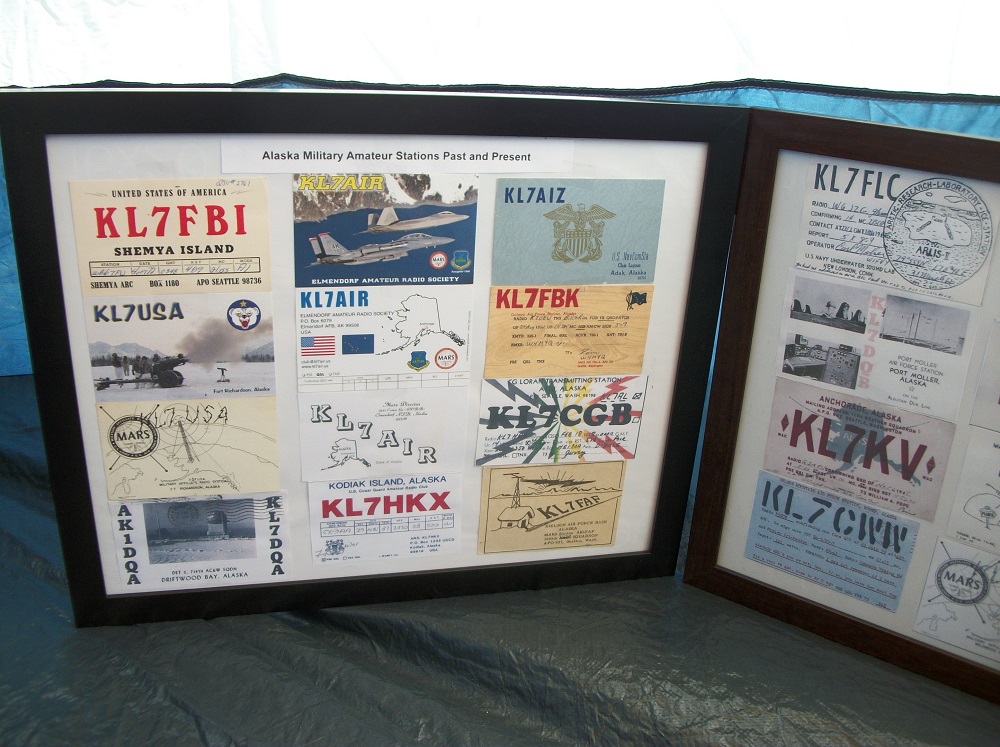 Display showing Alaska Military Call Sign Cards from the 1940's to today.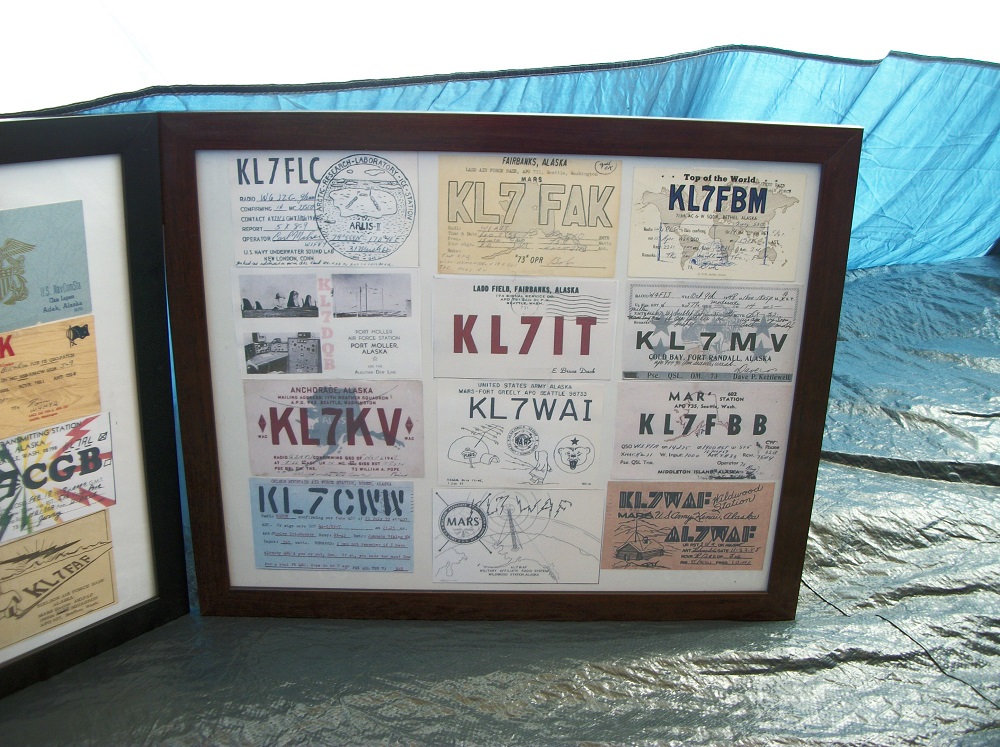 Other side of the QSL Card Display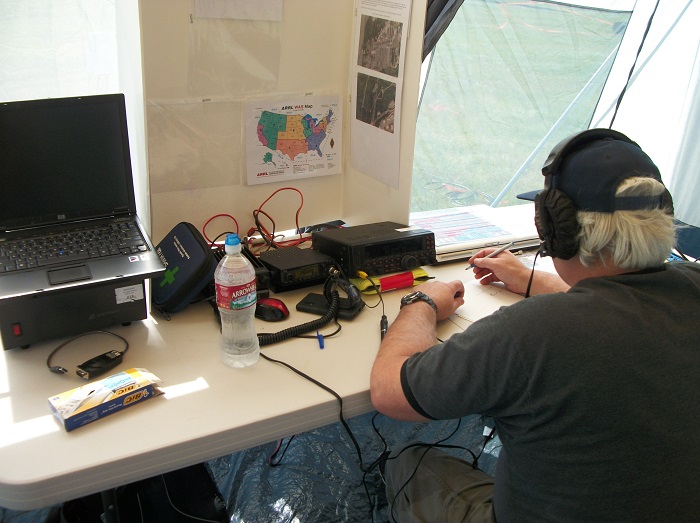 KL1DJ at the KL7AIR FT450 Position
(The VHF/UHF rigs here were the GOTA Station for KL7USA).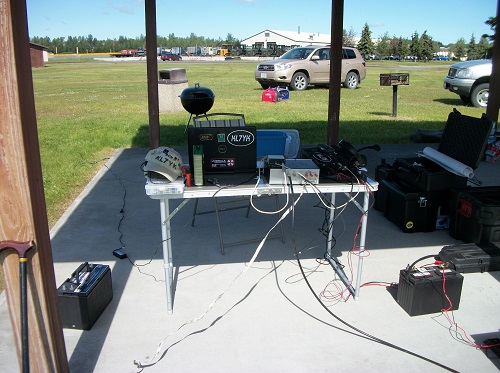 KL7YK's FT897 Station as KL7AIR Station 2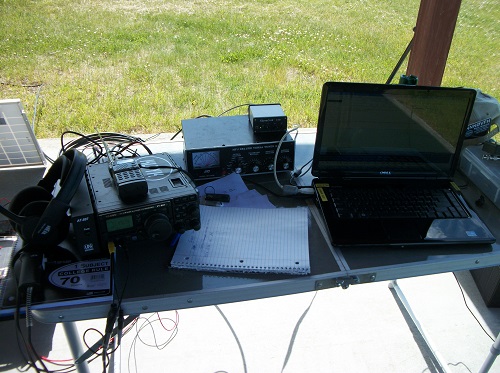 Another view of Station 2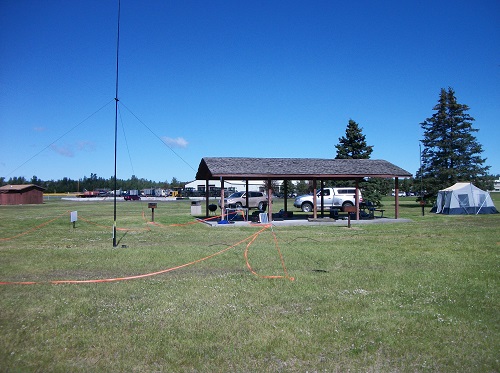 KL7YK's 30 ft MFJ Telescoping mast vertical 10-40 meters.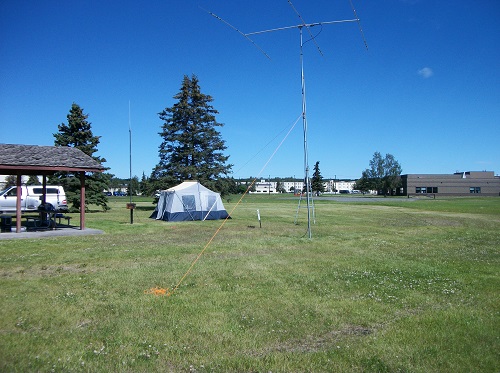 Clubs Cushcraft A3S on a steel push up mast.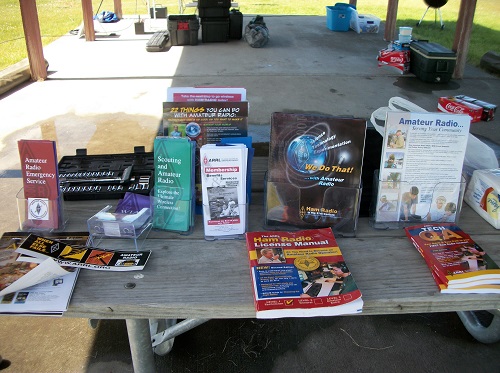 Field Day Info Booth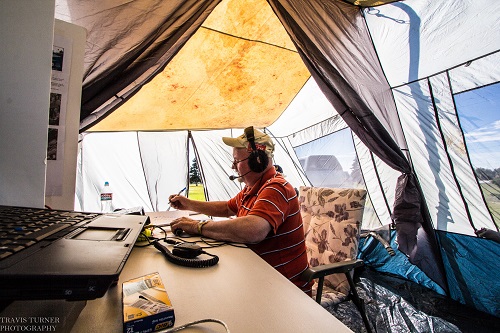 View inside the tent.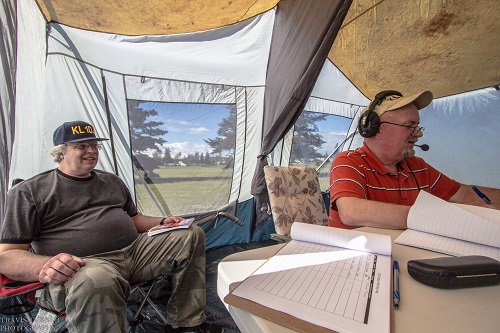 Ron and Doug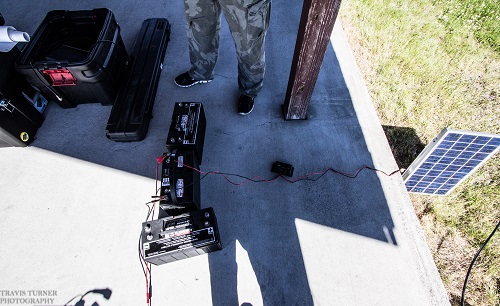 Batteries and Solar Panel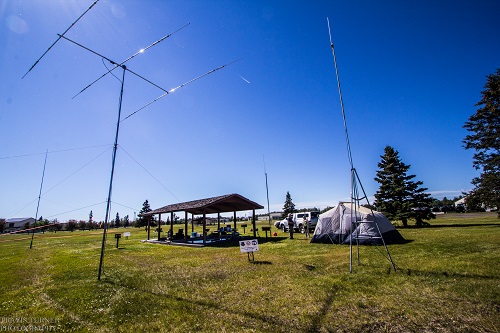 Another view from outside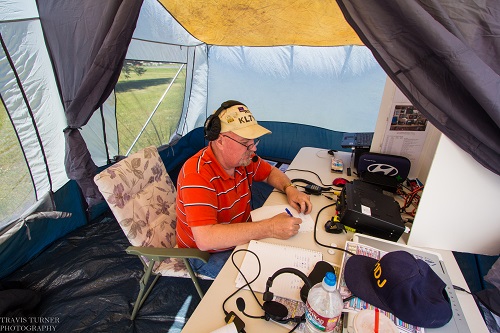 KL7YK operating the FT-450