Field Day 2015
Elmendorf Amateur Radio Society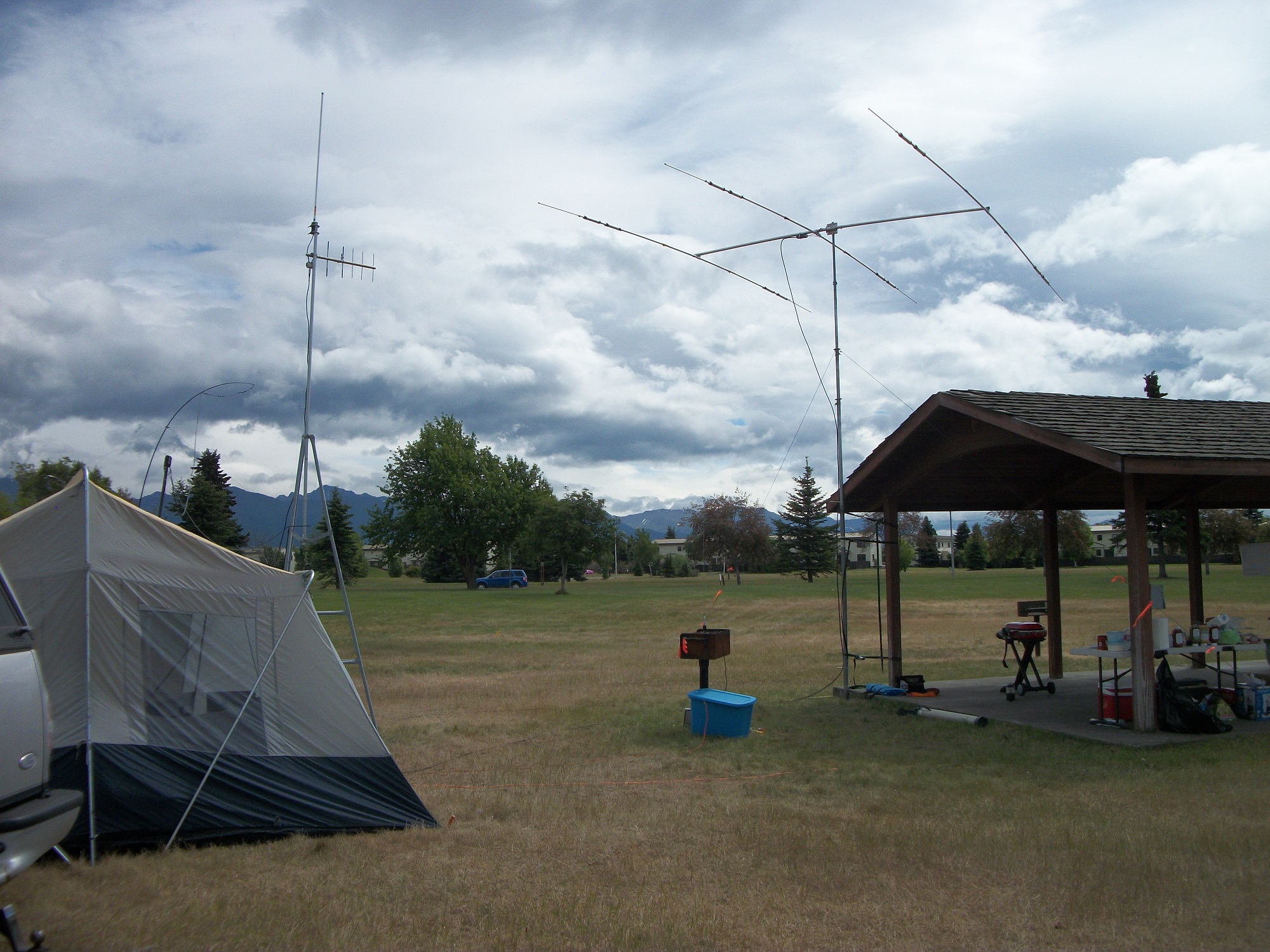 Antenna Farm
Location- Paxton Park, JBER
Good turnout for a small club this year. Scored 894 points total.
Made 68 contacts over 4 bands.
Last year we did better but the bands were in great shape last summer.
20m was the goto band for this one. That A3S Yagi is a great addition to the kit.
We also used a Double G5RV and a 30 ft Vertical.
Radios were again this year- Yeasu FT-450D and an FT-897D, max power 100 watts.
Small Generator and Battery Power only.
Even had a solar/battery powered APRS Beacon running for the day.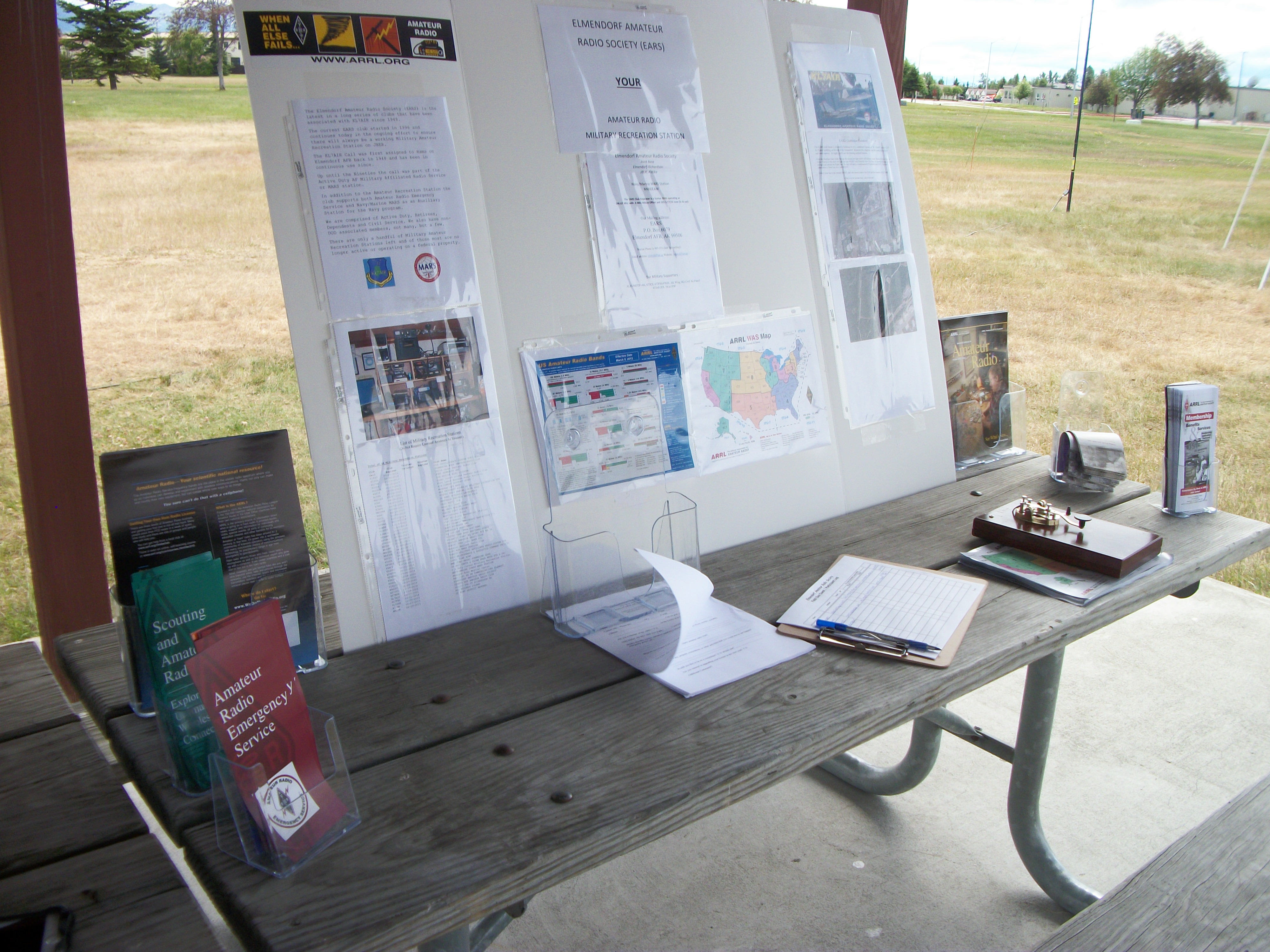 2015 Info Booth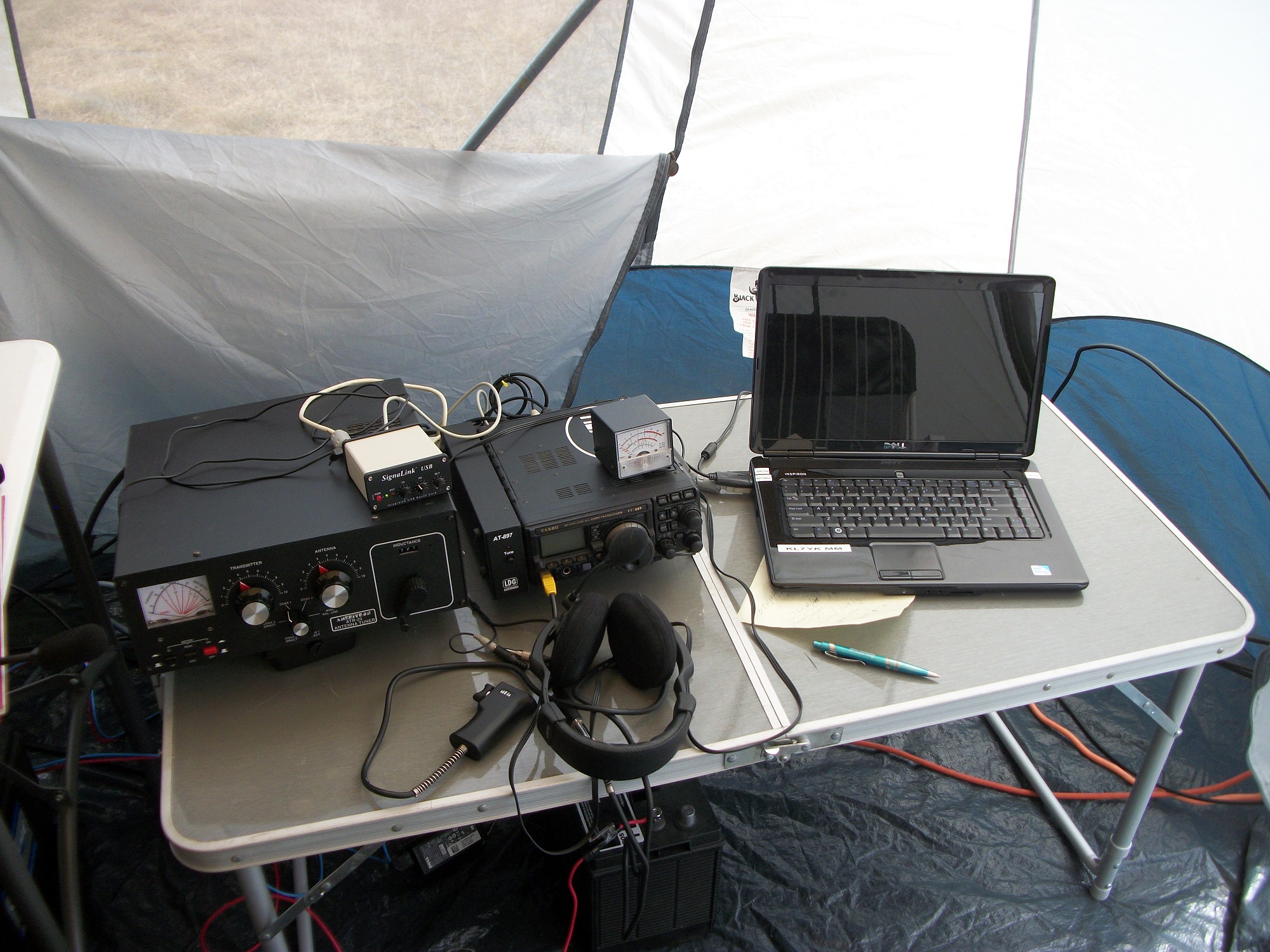 Station #2 FT-897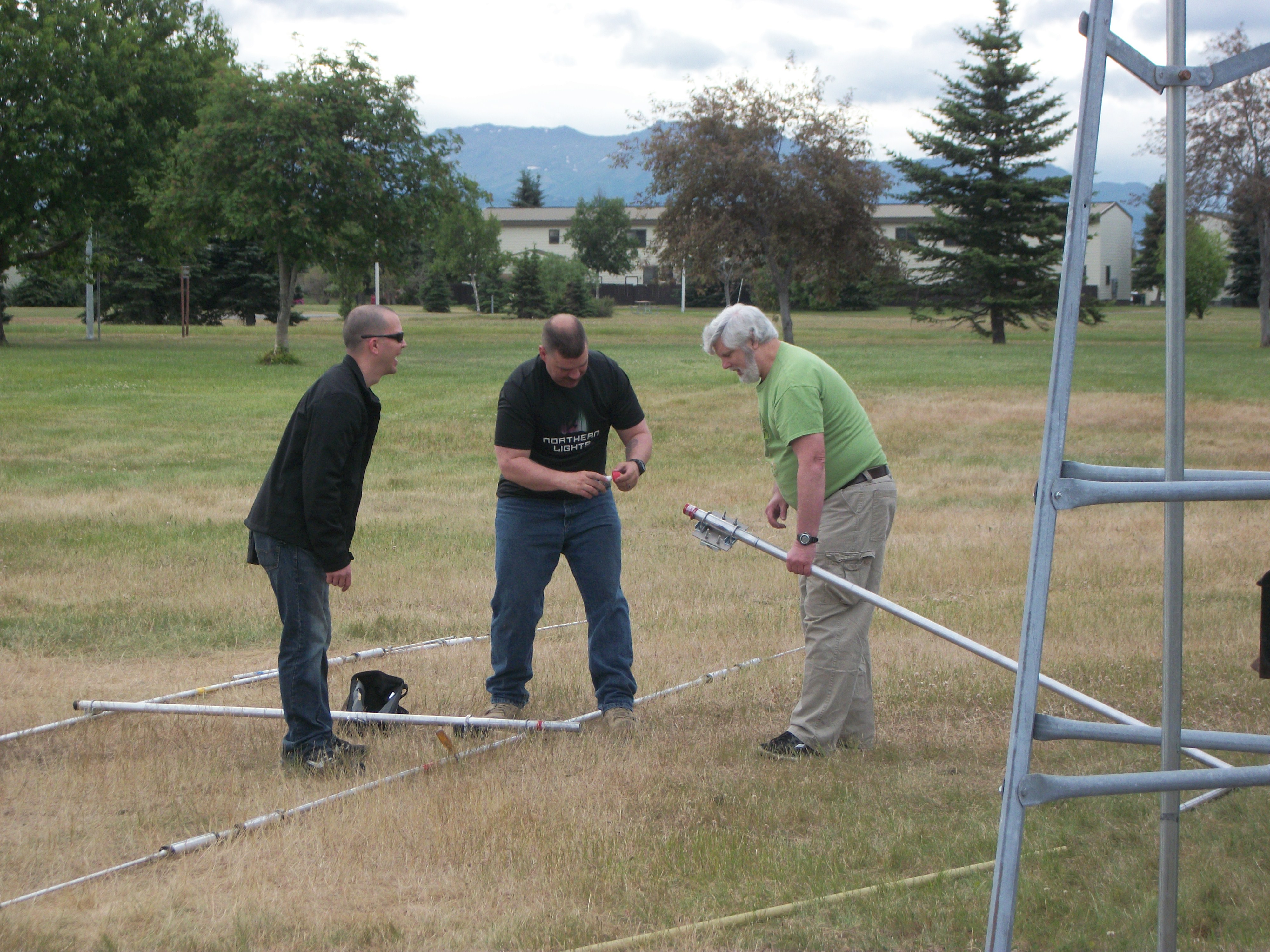 Travis, Doug and Woody setup the Yagi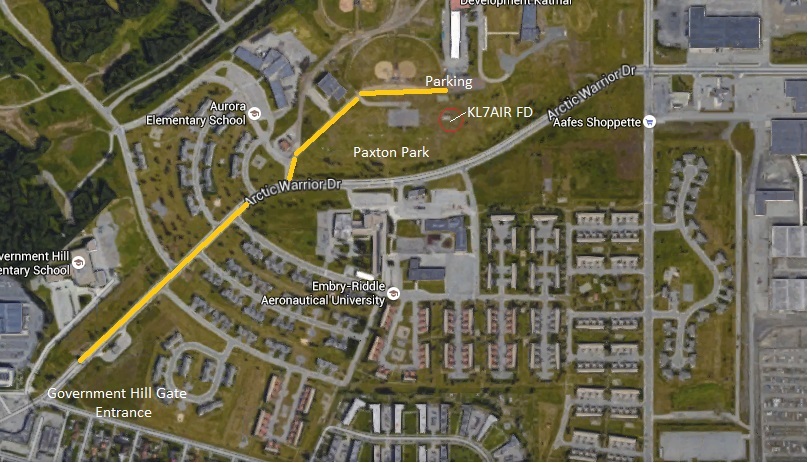 Map to the Field Day Location