Field Day 2016 25 June
Elmendorf Amateur Radio Society
Location- Paxton Park, JBER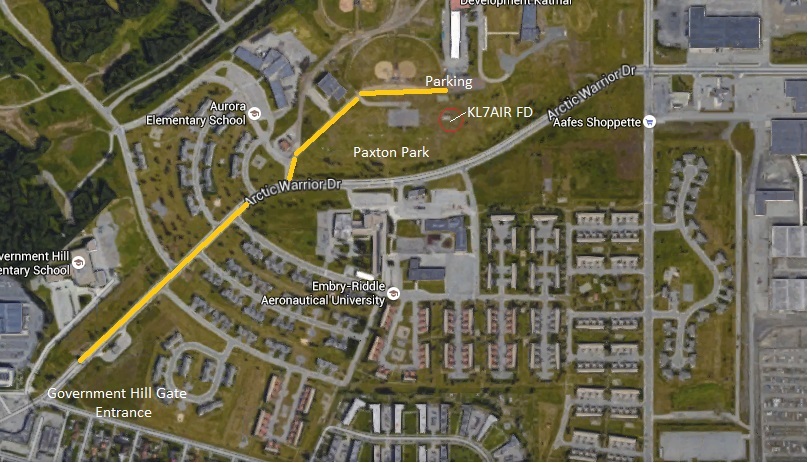 Map to the Field Day Location
Interested? Join us on Field Day 2017, call 552-2664 and leave a message or drop
the club an email at "club@kl7air.us".
All are welcome, licensed or not.
We need both operators and helpers. If we have the interest we will try to set up a
GOTA Station using KL7USA for the call sign.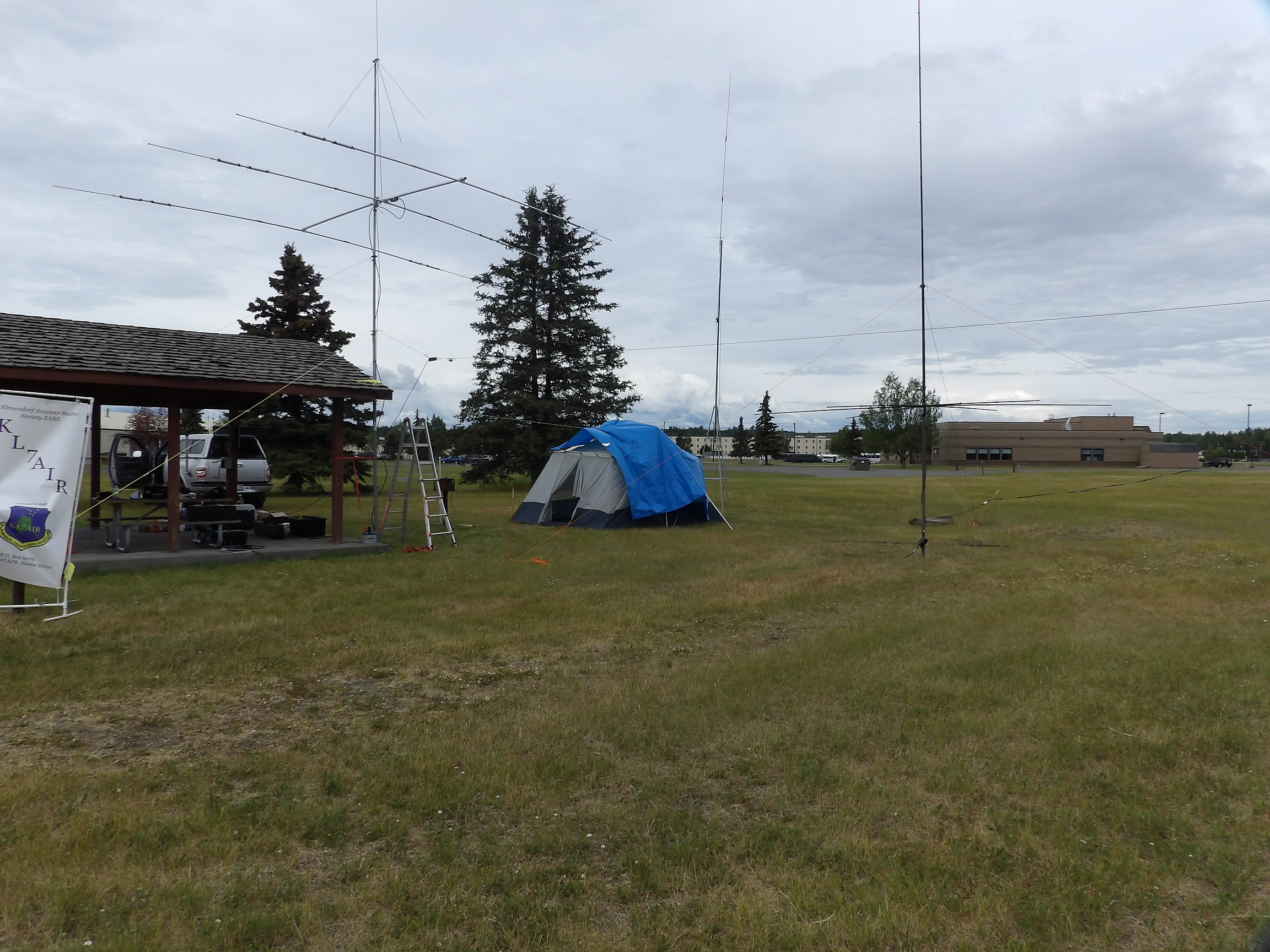 Click to see full sized.
Field Day 2016 using Triband Yagi, End Fed 10-80m Wire, Double G5RV, Zero 5 vertical and 2 and 6 meters antennas. Rain set in Saturday night effectively shutting us down.
Our Tent was leaking badly but nothing damaged due to the quick thinking
by the operator on site at the time. Thanks Adam!