EARS Clubhouse Location
The EARS club house is located in building 16-322, commonly known as "R 1 North" or the Civil Air Patrol building, at the top of the Elmendorf Moraine (the ridge line) on the north side of the east-west runway. At night, you'll see the rotating airfield beacon.
From the Boniface Gate travel through the second red light which will become Arctic Warrior Drive. Stay on Arctic Warrior to the third red light and turn RIGHT onto Fairchild Ave. You stay on Fairchild through the next red light and around the flight line. The next left turn is a continuation of Fairchild turn LEFT. The next intersection is Dena'ina Ave (formally named 37th Ave), turn RIGHT.
Follow Dena'ina to the second RIGHT, that's the access road to the CAP and the location of KL7AIR.
Club is on the second floor, end of the hall.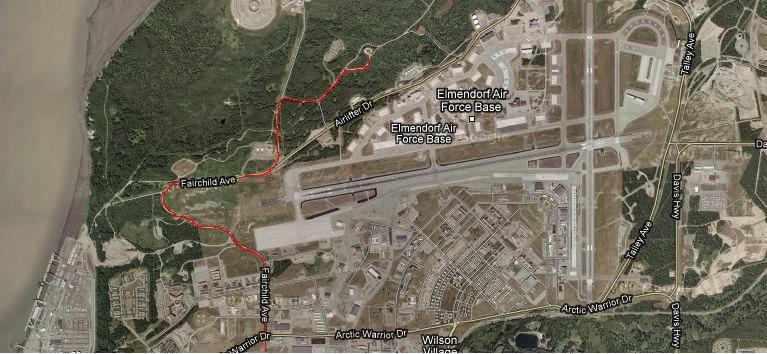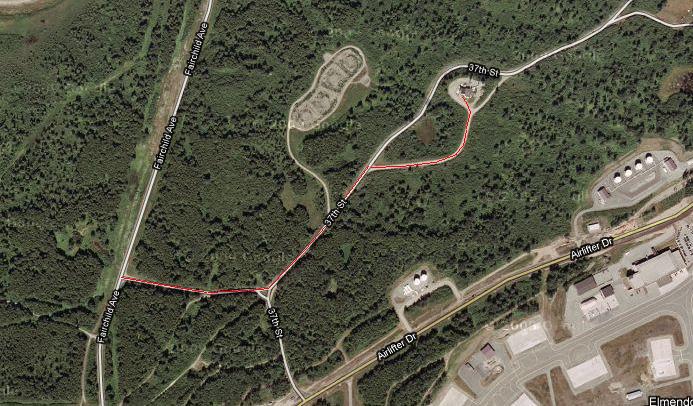 Copyright © 1997-2022 by the Elmendorf Amateur Radio Society. All rights reserved.